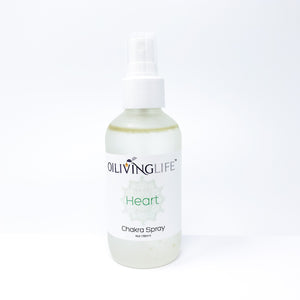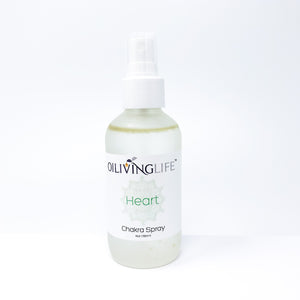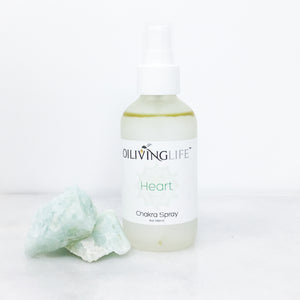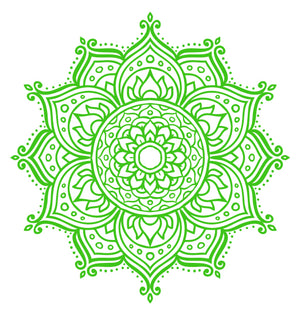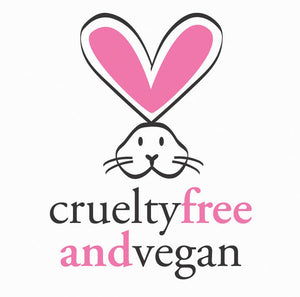 Heart Chakra is located in the center of the chest at the heart level, it is the 4th chakra and represented by the green color. When Heart Chakra is blocked you may experience difficulties in your relating with others, such as excessive jealousy, codependency, or being closed down, withdrawn. When open and energy is flowing, you are not only loving to others, you are also loving to your self. You know when you need to say no and when you need care and self-nurturing. 
My favorite Third Eye Chakra affirmation is "I am open to love and kindness".
Directions: Spray liberally where desired. Use as body, room, linen or yoga mat spray. Shake gently, no fillers or emulsifiers added. When meditating or practicing Yoga focus your attention to your chest area and clearly set your intention of balancing the Chakra, visualize the green color and mentally repeat Chakra affirmation.
There are no fillers in this spray, all-natural, organic ingredients.  All Essential Oils used in our products are organic, cold-pressed or steam distilled. No animal testing is conducted on our products or ingredients. All our products are made in small batches in the USA.
Ingredients: Distilled Spring Water, Hamamelis virginiana linné (Witch Hazel) extract, Citrus bergamia (Bergamot) Essential Oil, Pelargonium graveolens (Geranium) Essential Oil and Rosa damascena (Rose) Essential Oil.
This information has not been evaluated by the Food and Drug Administration. This information is not intended to diagnose, treat, cure, or prevent any disease.
---