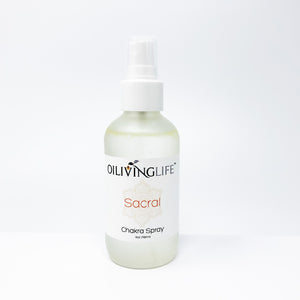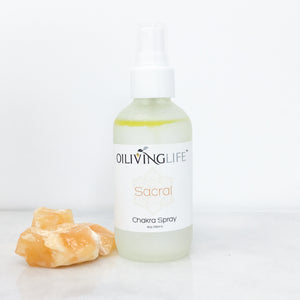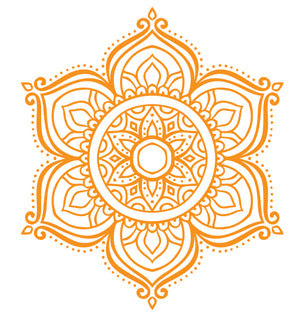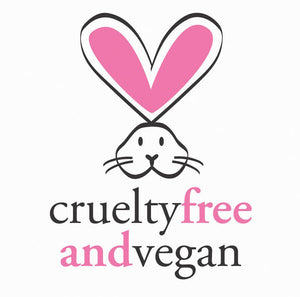 Sacral Chakra t is located in the pelvic area, commonly represented with the color orange. It is the second chakra and it is associated with the realm of emotions. It's the center of our feelings and sensations. It's particularly active in our sexuality and the expression of our sensual and sexual desires.
Imbalance in the Sacral Chakra can manifest as dependency, co-dependency with other people or a substance that grants you easy access to pleasure, sexual obsessions or the opposite, lack of sexual desire or satisfaction. When the sacral chakra is balanced, the relationship with the world and other people is centered around nurturing, pleasure and harmony.
My Favorite Sacral Chakra affirmation: "I value and respect my body".
Directions: Spray liberally where desired. Use as body, room, linen or yoga mat spray. Shake gently, no fillers or emulsifiers added. When meditating or practicing Yoga focus your attention in the pelvic area and clearly set your intention of balancing the Chakra, visualize the orange color and mentally repeat Chakra affirmation. 
There are no fillers in this spray, all-natural, organic ingredients.  All Essential Oils used in our products are organic, cold-pressed or steam distilled. No animal testing is conducted on our products or ingredients. All our products are made in small batches in the USA.
Ingredients: Distilled Spring Water, Hamamelis virginiana linné (Witch Hazel) extract, Citrus sinensis (Orange) Essential Oil, Foeniculum vulgare (Fennel) Essential Oil and Santalum spicatum (Sandalwood) Essential Oil.
This information has not been evaluated by the Food and Drug Administration. This information is not intended to diagnose, treat, cure, or prevent any disease.
---