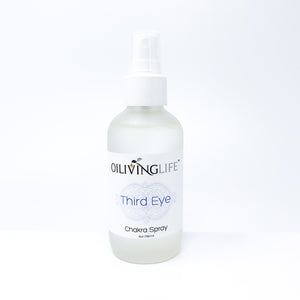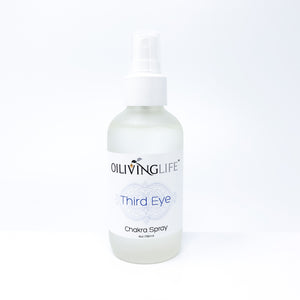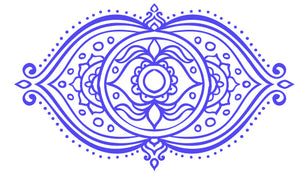 The Third Eye chakra is the sixth chakra. Located in the brain, between the eyebrows, slightly above at the bridge of your nose. Represented by indigo color, it is the center of intuition, the gift of this chakra is seeing both inner and outer worlds. The function of the third eye chakra is driven by the principle of openness and imagination. 
Blocked or overactive Third Eye Chakra you feel stuck in the daily grind without being able to look beyond your problems, not being able to see the greater picture and lack of clarity. Awakening your Third Eye Chakra allows you to open up to an intuitive sensibility and inner perception.
My favorite Third Eye Chakra affirmation is "I seek to understand and to learn from my life experiences".
Directions: Spray liberally where desired. Use as body, room, linen or yoga mat spray. Shake gently, no fillers or emulsifiers added. When meditating or practicing Yoga focus your attention between your eyebrows and clearly set your intention of balancing the Chakra, visualize the indigo color when doing this.
There are no fillers in this spray, all-natural, organic ingredients.  All Essential Oils used in our products are organic, cold-pressed or steam distilled. No animal testing is conducted on our products or ingredients. All our products are made in small batches in the USA.
Ingredients: Distilled Spring Water, Hamamelis virginiana linné (Witch Hazel) extract, Boswellia carterii (Frankincense) Essential Oil, Salvia sclarea (Clary Sage) Essential Oil, Rosmarinus officinalis (Rosemary) Essential Oil.
This information has not been evaluated by the Food and Drug Administration. This information is not intended to diagnose, treat, cure, or prevent any disease.
---