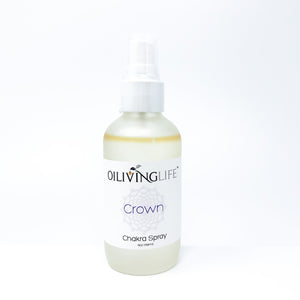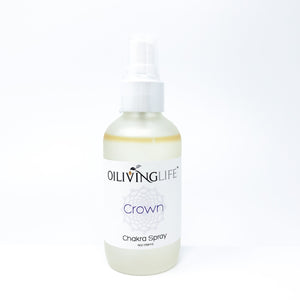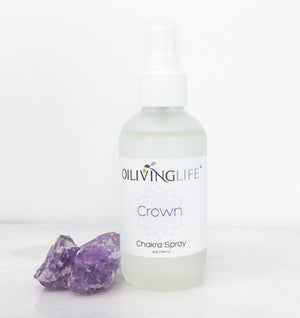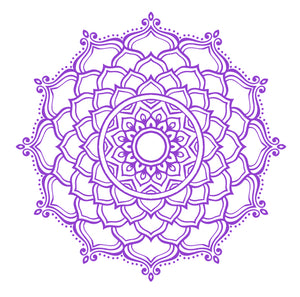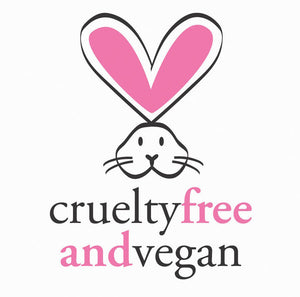 Crown Chakra is the 7th Chakra, represented by violet color and it is located at the top of your head. The crown chakra is the energy center of spiritualism and universal knowledge that links you to the Divine. The gift of this chakra is experiencing unity and the selfless realization that everything is connected at a fundamental level.Note that energetically, the seventh chakra has a connection with the first chakra, as they both are at the extremities of the chakra system.
Blocked or overactive Crown Chakra can lead to various physical ailments such as depression, headaches, neurological issues etc. By balancing and strengthening the Seventh Chakra, we can connect with the higher power to receive its love which can then be shared with those around us.
My favorite Crown Chakra affirmation is "I am grateful for all the goodness in my life".
Directions: Spray liberally where desired. Use as body, room, linen or yoga mat spray. Shake gently, no fillers or emulsifiers added. When meditating or practicing Yoga focus your attention to the top of your head and clearly set your intention of balancing the Chakra, visualize the violet color and mentally repeat Chakra affirmation.
There are no fillers in this spray, all-natural, organic ingredients.  All Essential Oils used in our products are organic, cold-pressed or steam distilled. No animal testing is conducted on our products or ingredients. All our products are made in small batches in the USA.
Ingredients: Distilled Spring Water, Hamamelis virginiana linné (Witch Hazel) extract, Boswellia carterii (Frankincense) Essential Oil, Lavandula angustifolia (Lavender) Essential Oil and Commiphora myrrha (Myrrh) Essential Oil.
This information has not been evaluated by the Food and Drug Administration. This information is not intended to diagnose, treat, cure, or prevent any disease.