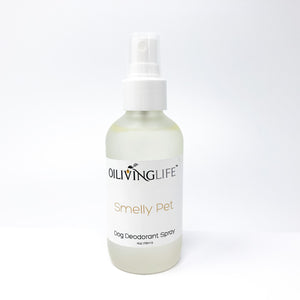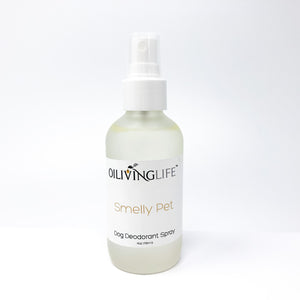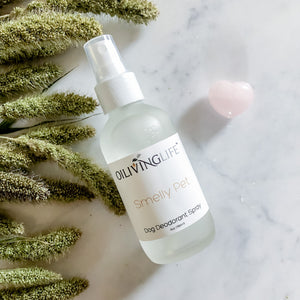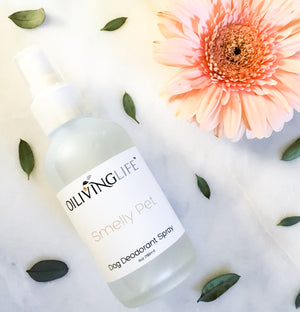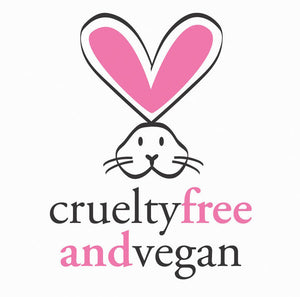 Smelly Pet spray is an easy alternative that will keep your pet smelling clean and feeling fresh. Grooming sprays with essential oils, eliminates unhealthy chemicals and hydrate your pet's skin, plus you get the added therapeutic benefits of essential oils! Pets home, linen can also be sprayed with this blend to freshen up and sanitizing your rooms thanks to the orange and lavender oils.
Directions: Spray liberally where desired to keep that wet doggie smell away! Use as fur, room or linen spray.
There are no fillers in this pet spray, all-natural, organic ingredients.  All Essential Oils used in our products are organic, cold-pressed or steam distilled. No animal testing is conducted on our products or ingredients. All our products are made in small batches in the USA.
Ingredients: Distilled Spring Water, Steam-distilled Lavandula angustifolia (lavender) flowers, Hamamelis virginiana linné (Witch Hazel) extract, Vegetable Glycerin, Lavandula angustifolia (Lavender) Essential Oil, Citrus sinensis (Orange) Essential Oil, Mentha piperita (Peppermint) Essential Oil, Rosmarinus officinalis (Rosemary) Essential Oil, Cedrus atlantica (Cedarwood) Essential Oil.
This information has not been evaluated by the Food and Drug Administration. This information is not intended to diagnose, treat, cure, or prevent any disease.