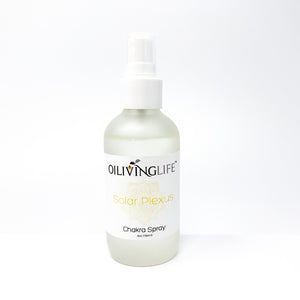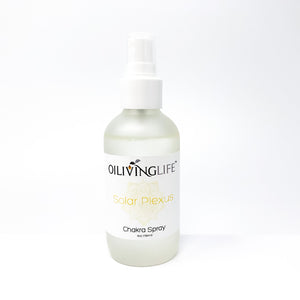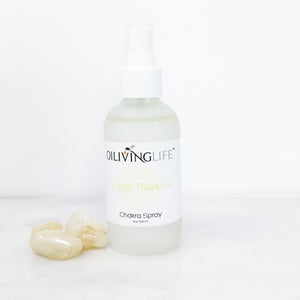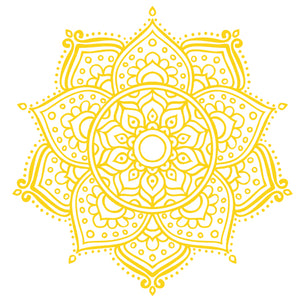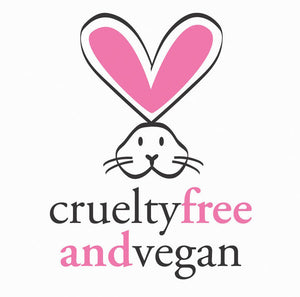 Solar Plexus Chakra is located at upper part of the belly, between the navel and the lower part of the chest where your diaphragm rests, represented by the color yellow it is the core of your personality, identity, ego. The third chakra is all about the perception of who you are.
When blocked Third Chakra we tend to be passive and inactive - allowing life to pass by while they do nothing. An imbalanced third chakra could undermine your self-esteem and social life. Strong third chakra reflects the ability to move forward in life with confidence and power. It reflects the ability to make conscious choices to choose and to act.
My favorite Third Eye Chakra affirmation is "I honor myself".
Directions: Spray liberally where desired. Use as body, room, linen or yoga mat spray. Shake gently, no fillers or emulsifiers added. When meditating or practicing Yoga focus your attention at upper part of the belly and clearly set your intention of balancing the Chakra, visualize the yellow color when doing this.
There are no fillers in this spray, all-natural, organic ingredients.  All Essential Oils used in our products are organic, cold-pressed or steam distilled. No animal testing is conducted on our products or ingredients. All our products are made in small batches in the USA.
Ingredients: Distilled Spring Water, Hamamelis virginiana linné (Witch Hazel) extract, Citrus limonum (Lemon) Essential Oil, Foeniculum vulgare (Fennel) Essential Oil and Juniperus communis (Juniper Berry) Essential Oil. 
This information has not been evaluated by the Food and Drug Administration. This information is not intended to diagnose, treat, cure, or prevent any disease.