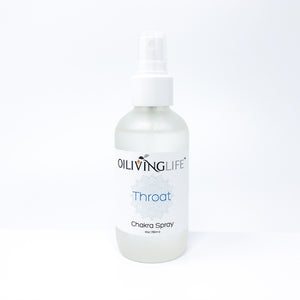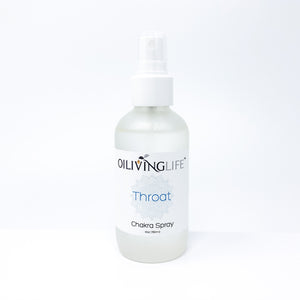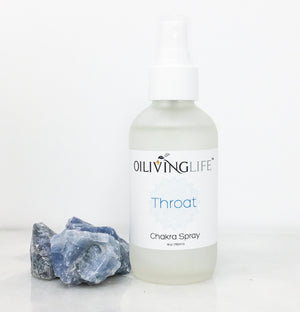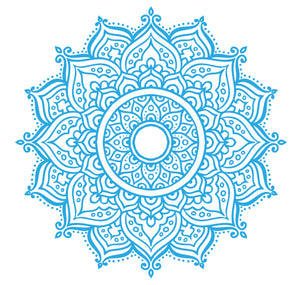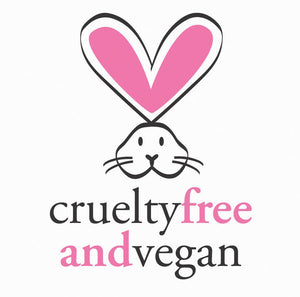 The Throat chakra is the fifth chakra. Located at the center of the neck at the level of the throat, it is the passage of the energy between the lower parts of the body and the head and its color is blue. The gift of this chakra is accepting your originality, purpose in life, creativity, expressing your authentic voice and speaking your truth.
The Throat chakra is about the expression of yourself: Your truth. Note that this chakra has a natural connection with the second chakra or sacral chakra, center of emotions and creativity as well. A blocked Throat Chakra can contribute to feelings of insecurity, timidity, and introversion. An overactive Throat Chakra may also lead to gossiping, nonstop talking, and being verbally aggressive or mean.
My favorite Throat Chakra affirmation is "I express my gratitude towards life".
Directions: Spray liberally where desired. Use as body, room, linen or yoga mat spray. Shake gently, no fillers or emulsifiers added. When meditating or practicing Yoga focus your attention to your throat area and clearly set your intention of balancing the Chakra, visualize the blue color when doing this.
There are no fillers in this spray, all-natural, organic ingredients.  All Essential Oils used in our products are organic, cold-pressed or steam distilled. No animal testing is conducted on our products or ingredients. All our products are made in small batches in the USA.
Ingredients: Distilled Spring Water, Hamamelis virginiana linné (Witch Hazel) extract, Mentha piperita (Peppermint) Essential Oil, Cupressus sempervirens (Cypress) Essential Oil and Anthemis nobilis (Chamomile) Essential Oil.
This information has not been evaluated by the Food and Drug Administration. This information is not intended to diagnose, treat, cure, or prevent any disease.