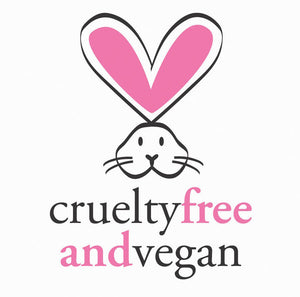 Get your luminous glow back with our SkinGlow Facial Serum. You will actually get results, whether you're looking to even tone, reduce fine lines, brighten, firm, hydrate or get rid of dark spots.
Packed with antioxidants, It is a must have for anybody's anti-aging regime. SkinGlow Facial Serum restores skin elasticity and prevents transepidermal water loss for a more youthful and radiant skin. Our powerful Essential Oil blend high in antioxidants count and eugenol levels reverses inflammation and cellular oxidation. Perfect for all skin types! 
- Powerful Anti-aging. 
- Excellent choice for any skin type especially mature.
- Deep Hydration.
- Suitable as deep nourishing night serum.
- Lightweight, it is easily absorbed by the skin.
Each ingredient is included for a therapeutic reason...
Prickly Pear Oil is rich in amino acids, which stimulate collagen production to promote faster cell turnover. And finally, it also contains vitamin k, which brightens dark spots and also promote your skin's elasticity. It's a wonderful oil for both people who want to start preventable care for anti-aging and people who address the signs of aging.
Sea Buckthorn Oil contains over 190 nutrients and phytonutrients. Sea Buckthorn is rich in omega fatty acids which assists in healing skin lesions, sun damaged, and abrasions. Has high amounts of Phytosterol, Vitamin C, Vitamin E, Beta-Carotene, Anti-Oxidants, and Carotenoid which helps repairing and conditioning skin. This oil will deeply penetrate the skins layers, holding hydration and softening the tissue.
Chia Seed Oil very high in omega 3 fatty acids which maintain healthy skin cell membranes and fight off the harmful effects of free radicals. Chia seed oil is very rich in antioxidants and good sources of potassium, calcium, iron, phosphorus, and manganese. The antioxidants in chia seed oil have shown to be even stronger than vitamin C and vitamin E. Chia seed oil can help your skin fight irritation, dehydration, and even banish blemishes!
Directions: Apply few drops Morning or Night  onto freshly cleansed face and neck. Massage gently.
There are no fillers in this Facial Serum, all-natural, organic ingredients.  All Essential Oils used in our products are organic, cold-pressed or steam distilled. No animal testing is conducted on our products or ingredients. All our products are made in small batches in the USA.
Ingredients: Cucurbita pepo (Pumpkin Seed) oil, Salvia Hispanica (Chia Seed) oil, Punica granatum (Pomegranate seed) oil, Opuntia ficus indica (Prickly Pear Seed) oil, Hippophae rhamnoides (Sea Buckthorn) oil, D-Alpha-Tocopherol (Vitamin E), Organic Vegetable Glycerin, Lavandula angustifolia (Lavender) Essential Oil, Pelargonium graveolens (Geranium) Essential Oil, Commiphora myrrh (Myrrh) Essential Oil, Syzygium aromatic (Clove) Essential Oil and Rosa damascena (Rose) Essential Oil.
This information has not been evaluated by the Food and Drug Administration. This information is not intended to diagnose, treat, cure, or prevent any disease.