WELCOME TO OILIVINGLIFE...
We only use the purest ingredients on earth biocompatible with the body enhancing the skin's ability to regenerate itself. Our products are Plant and Mineral Based, 100% Clean, NO artificial preservatives, NO emulsifiers, NO parabens, NO sulfates, NO petrochemicals, NO phthalates, NO artificial colors, NO synthetic fragrances only organic, cold-pressed or steam distilled Essential Oils. 
Made with organic, ethically wildcrafted and vegan ingredients,  NOT tested on animals only on family and friends! 
OilivingLife truly believes that simplicity to your daily beauty routine made with very high-performance and chemical-free ingredients is everything! Because cosmetics should be easy, mindful and empowering!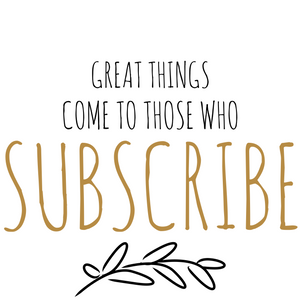 Stay Connected With Us!
Enter your e-mail bellow to receive 15% OFF your order TODAY! Receive exclusive promotions, happenings and tips. NO span we promise!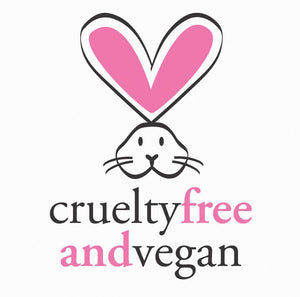 We are Certified by PETA!
PETA (People for the Ethical Treatment of Animals) is the largest animal rights organization in the world, with more than 6.5 million members and supporters! PETA works through public education, cruelty investigations, research, animal rescue, legislation and special events. We can now officially call OilivingLife a PETA's Beauty Without Bunnies and Vegan Program partner!
We are beyond excited and proud to join PETA's amazing cause and commit to:
No animal testing conducted our company on any finished product or ingredient.
No animal testing conducted by our suppliers.
No animal testing conducted by third parties on behalf of our company ever!!!
NEW ADDITION!
We are so glad to add to our shop this lovely ceramic golden polkadot face mask bowl. It is handcrafted exclusively for OilivingLife by Waxing Gibbous Pottery.
SHOP NOW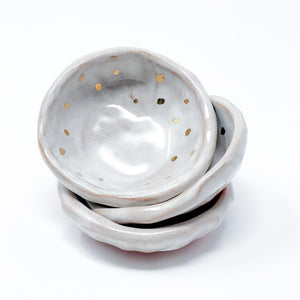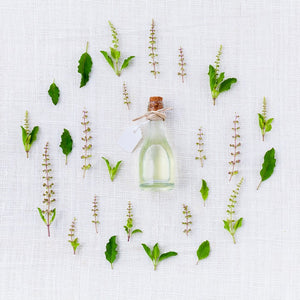 So... What is an Essential Oil? The term "essential oil" is a contraction of the original "quintessential oil" , the fifth element, or quintessence, was then considered to be spirit or life force. Distillation and evaporation were thought to be processes of removing the spirit from the plant. The particles in essential oils come from distilling or extracting the different parts of plants, including the flowers, leaves, bark, roots, resin and peels. Essential Oils have been used for thousands of years in various cultures for medicinal and health purposes. In ancient times, essential oils were made by soaking the plants in oil and then filtering the oil through a linen bag. Essential Oils used in our products are organic, cold-pressed or steam distilled only! Meaning there are no chemicals involved, just 100% pure, therapeutic grade Essential Oils!
@oilivinglife on Instagram