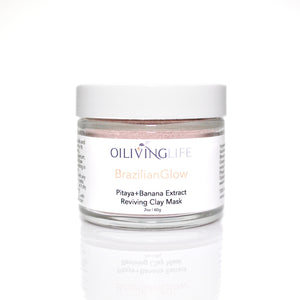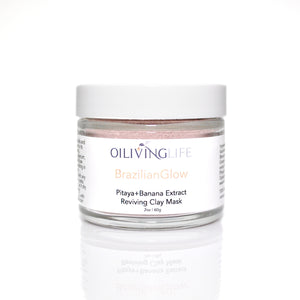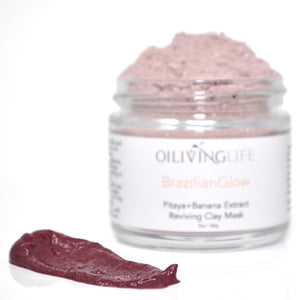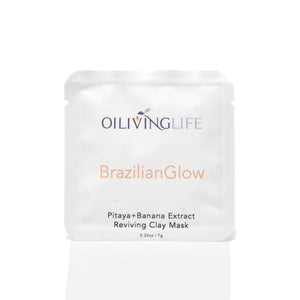 Elasticity+Firmness
Banana+Pitaya Botanical Extracts

Gently Cleanses Away Dead Skin Cells
BrazilianGlow gently cleanses away dead skin cells featuring a unique composition of antioxidants, carotenoids, vitamins and minerals including vitamin A, C, selenium, zinc and magnesium helping to improve the skin's elasticity and firmness, giving it a more youthful, bright, healthy and radiant appearance.
Key Bioactives:
Banana Fruit Extract is an antioxidant that helps protect the skin from free radicals. It contains Vitamin A, Vitamin E, and Vitamin C which helps moisturize, soothe, and heal. It is hydrating and mildly exfoliating, plus it reduces inflammation and offers a rich source of potassium.
Pitaya Fruit Extract is abundant in Vitamin C, an antioxidant with strong free-radical-lowering activity. This agent is effective in combating and inhibiting photoaging, and is necessary for collagen synthesis - a protein responsible for skin's resilience and structure.
Acai Fruit Extract provides antioxidant protection from the effects of free radicals on the skin. It is also known to combat inflammation, making it useful in the treatment of skin-related conditions. This unique "beauty berry" from Brazil is enriched with amino acids promoting healthy skin and a more youthful look.

Purple Brazilian Clay is rich in Magnesium, an antioxidant which aids in slowing down skin aging, as well as assisting in cell regeneration, resulting in a youthful, revitalized appearance.

TIP: Take home our Handmade Face Mask Bowl
Directions: Mix well parts of clay with any liquid of your choice to create a paste. Apply to face avoiding eye area. Let it dry and remove with warm water.
PETA Certified Vegan and Cruelty Free.
Free of parabens, phthalates, sulfates, fillers, silicones & artificial fragrance. No animal testing is conducted on our products or ingredients. All our products are made in small batches in the USA.
Ingredients: Brazilian Purple Clay, Kaolinite (White) Clay, Musa Spp (Banana) botanical extract, Euterpe oleracea (Açai) berry extract, Hylocereus undatus (Pitaya) fruit extract, Adansonia Digitata (Baobab) fruit extract and Essential Oil proprietary blend.
This information has not been evaluated by the Food and Drug Administration. This information is not intended to diagnose, treat, cure, or prevent any disease.
---