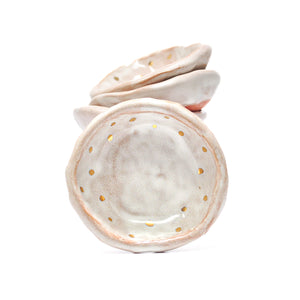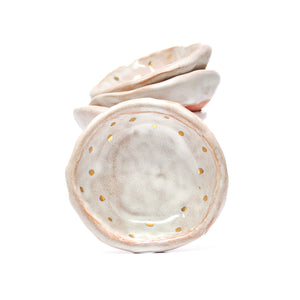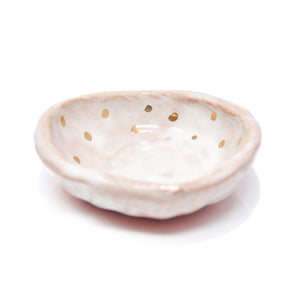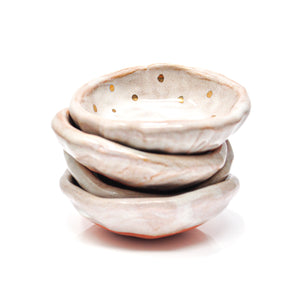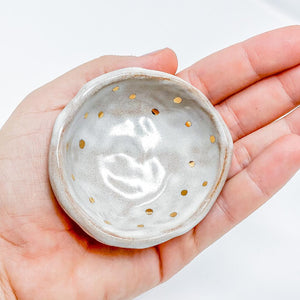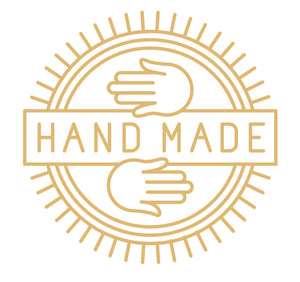 Turn mixing your face mask into a ritual with these lovely golden polkadot ceramic handcrafted bowls made at Waxing Gibbous Pottery. Each bowl is made exclusively for OilivingLife by Katie King. 
These small handmade pottery bowls have so many uses:

-mix your facial clay mask powders in them
-place sea salt in them for easy sprinkling while cooking
-temporarily store rings in them for safe keeping
-use them as a teabag rest
-keep paper clips on your desktop in them...
Each bowl is approx. 3" in dia. Hand washing is recommended.
TIP: Take home our Brazilian Clay Mask, Green Clay Mask and/or Hydrating White Clay Mask.
---