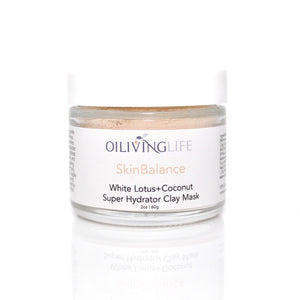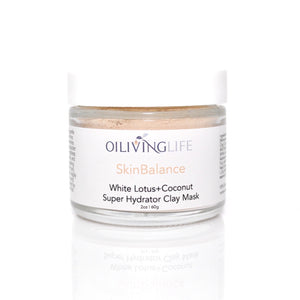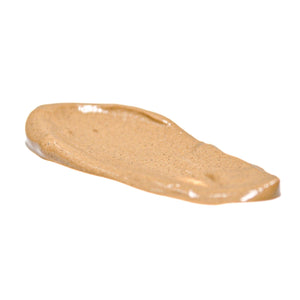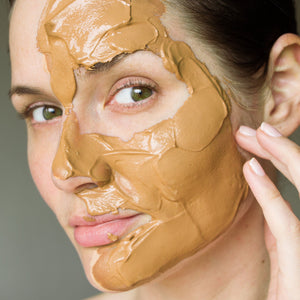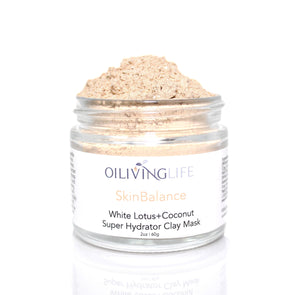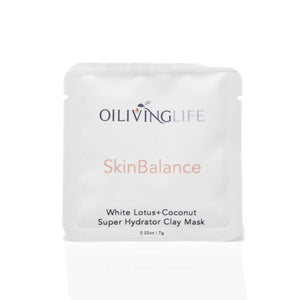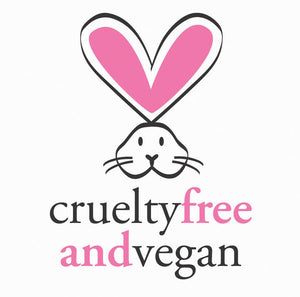 SkinBalance boasts a nourishing combination of clays, amino acids, antioxidants, minerals, and vitamins, which work together to reduce inflammation and redness while effectively cleansing and hydrating dry, dull, and damaged skin. The result is skin that looks and feels soft, deeply hydrated, and radiant.
Target concerns:
+ Dryness 
+ Dullness
+ Redness
Key Bioactives:
White Lotus flower extract is enriched with Kaempferol, a powerful antioxidant that shields skin from free radical harm and irritation, whilst replenishing moisture levels. This restorative flower gently draws out toxins, reducing redness and restoring hydration for a youthful and healthy complexion without any adverse effects.
Goji Berries are packed with compounds that can stimulate collagen synthesis, reduce the appearance and intensity of wrinkles and fine lines, reduce hyperpigmentation and inflammation, and provide antioxidant protection.
Coconut Milk replenishes moisture and boosts hydration at the deepest levels of the skin. Nutrient-rich components like potassium, folate, and vitamins C, E, and B nourish and pamper the skin, providing long-lasting hydration while leaving the skin feeling silky soft.
Rhassoul Clay is rich in Magnesium, an antioxidant which aids in slowing down skin aging, as well as assisting in cell regeneration, resulting in a youthful, revitalized appearance.
Directions: Mix well parts of clay with any liquid of your choice to create a paste. Apply to face avoiding eye area. Let it dry and remove with warm water.
PETA Certified Vegan and Cruelty Free.
TIP: Take home our Handmade Face Mask Bowl
Free of parabens, phthalates, sulfates, fillers, silicones & artificial fragrance. No animal testing is conducted on our products or ingredients. All our products are made in small batches in the USA.
Ingredients: Brown Rhassoul Clay (Moroccan Lava), Kaolinite (White Clay), Cocos Nucifera (Coconut Milk) Pulp, Nelumbo Nucifera (White Lotus) Flower Extract, Adansonia digitata (Baoba) Fruit Pulp, Aloe barbadensis (Aloe Vera) Extract, Lycium Barbarum L (Goji Berry) Extract and essential oil proprietary blend.
This information has not been evaluated by the Food and Drug Administration. This information is not intended to diagnose, treat, cure, or prevent any disease.
---